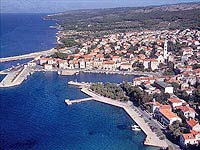 Supetar with its 3000 inhabitants is the largest settlement on the Island of Brac, which is the third largest island in Croatia as well as one of the most developed as regards tourism. Supetar, originally named after its patron St. Peter (Croatian Sv. Petar) has grown into a main tourist and transportation center of the Island of Brac. It is very well connected with the mainland town of Split by regular car ferries and with the other settlements on the island by frequent bus lines.
Supetar offers several monuments worth visiting:
The parish church from the 18th century with a bell tower and church museum with an early Christian mosaics from the 6th century,
The chapel of St. Martin from the 18th century,
The Petrinovic Family mausoleum in the cemetery,
Cemetery church of St. Nicholas with two Early Christian sarcophagi and the ruins of Roman Villa Rustica,
The church of St. Rochus from the 18th century,
Sculptures by Ivan Rendic and Petar Jaksic...
With its beautiful natural environment, numerous beaches and coves, high quality hotels, villas and private accommodation, seafood restaurants and bars,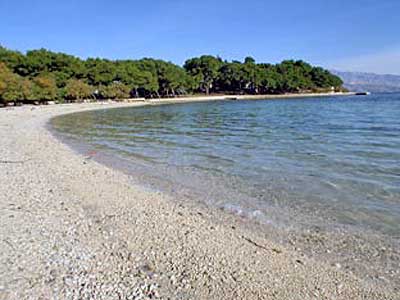 sport and recreation programs, Supetar fulfills every dream of the holiday makers. Clean beaches are surrounded by pine forest that stretches all the way to the clear Adriatic Sea. The whole island is rich in aromatic Mediterranean vegetation, olive groves, fig trees and vineyards, so you can enjoy its beauty while exploring it. For those who like privacy, the most inviting are secluded rocky beaches along the coast of the sunny Island of Brac.
Supetar also offers a variety of activities, entertainment, sport and recreational facilities including swimming pools, tennis courts, mini golf, fitness club, diving school, sailing, water skiing, fishing, boat rental, organized boat trips, pedal boat rental, scooter rental, kayak rental, bike rental, table tennis, water polo, beach volley …
Supetar is beautiful, colorful, diverse and exciting small town. You can feel its island lifestyle by strolling through its narrow streets, harbour lined with palm trees, admiring its stone buildings and old monuments. Come and explore its beauty. You won't regret it!
For more pictures of Supetar, please visit our Supetar Gallery.